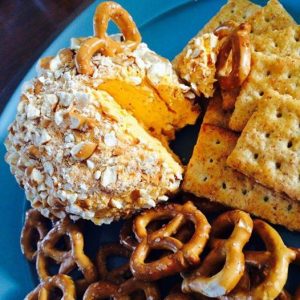 Pictured: Beer Cheese Dip prepared as a cheese ball.
Eberts & Co. Dip mixes make 1 pound of dip per package. Just mix your dip of choice with 12 oz of sour cream and 4 oz of mayo or make a fantastic cheese ball with 8 oz of softened cream cheese! There are many other ways to enjoy our dips. Make a tasty salad dressing by adding a little milk or buttermilk to the dip once mixed. Our dips also make delicious spreads for sandwiches and hamburgers! How about spicing up your everyday meals by using the dip as a dry rub on chicken, beef, pork, and seafood? YUM!
We have 29 savory dips to choose from!
Click here to visit our Recipe page!
Oil Blends
Our Oil blends taste great on Pasta, Seafood, Chicken, Steak, Salads, and of course…BREAD!
Garlic Butter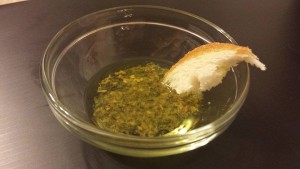 Pictured: Garlic Butter on the steak and dinner roll. Italian Dressing Mix on the Veggies.
Sweet Cravings Dessert Mixes
Our delectable dessert dip mixes are mixed with 8 oz of cream cheese and 8 oz of whipped topping. These make the perfect after school snack! Cut up fruit; apples, bananas, strawberries, etc or serve with animal crackers, Teddy Grahams, and Scooby Snacks. Need a quick and easy after dinner dessert? Just spread it into a pie shell and add garnish to the top of your choice (TIP: Chocolate Mousse is terrific in an Oreo crust with crushed Oreos on top). You can make a parfait or cake icing with them too!
We have 14 tempting flavors to choose from!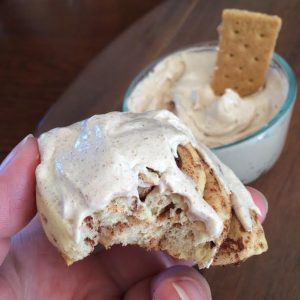 Pictured: Cinnamon Roll Dessert Mix used as a frosting for cinnamon rolls.
Don't see a flavor you're looking for? E-mail us a suggestion! ebertsandco@gmail.com